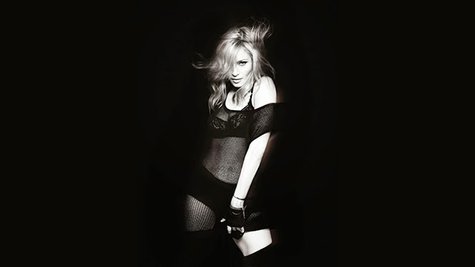 Madonna is one of the biggest stars in the world...but not according to Forbes , evidently. The publication is teasing its annual Celebrity 100 list -- a rundown of the most powerful people in entertainment -- by trumpeting the fact that the Queen of Pop isn't included this year.
While Madonna is still the Queen of Pop, and ranked fifth on last year's list, she's fallen off this year's list for one reason: money. Last year, during the eligibility period for the list, she raked in $125 million thanks to her MDNA tour. But since that ended, her earnings have plunged, leaving her unable to compete with other acts who took in more cash.
However, it's only a matter of time before she returns; after all, as Forbes points out, she's appeared on the list seven out of the last 14 years. As soon as she hits the road again, she'll be back on it.
Madonna shouldn't feel too bad, either: other stars who aren't included this year are Carrie Underwood , Tom Cruise , Tina Fey , Melissa McCarthy , Louis C.K. , Alec Baldwin , David Beckham , Coldplay and the authors who wrote The Hunger Games and 50 Shades of Grey series of books.
Follow @ABCNewsRadio
Copyright 2014 ABC News Radio