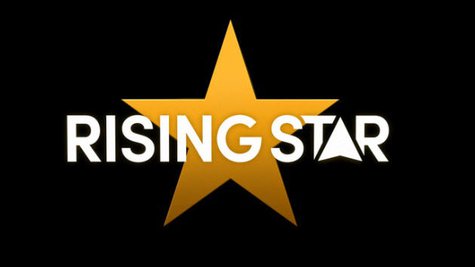 ABC's interactive singing competition, Rising Star , featured a second round of live auditions from 12 acts Sunday night.
The show asks viewers to download the Rising Star app and vote on each contestant, who perform behind a massive video wall. If the contestant receives at least 70 percent in "yes" votes, the wall rises, and he or she advances.
The two-hour show aired live on the East Coast, but viewers on the other side of the country also had the chance to determine the contestants' fate.
Host Josh Groban and the Rising Star "experts" -- Kesha , Ludacris and Brad Paisley -- presided over the auditions. The "experts" were allowed to vote. So were West Coast viewers, even though they watched the show on delay.
Six contestants advanced during the live East Coast broadcast, and two additional singers were saved from elimination by West Coast voters.
The ultimate winner receives a contract with Capitol Records.
Here are the highlights from Sunday night:
April Lockhart is a native of Warren, New Jersey, who struggles with amniotic band syndrome. She's forced to play the guitar and ukulele with a small prosthetic to hold her pick. Her performance of the Spice Girls ' "Say You'll Be There" earned 85 percent of the vote. Kesha voted "yes" because she was moved by her story and the performance. Paisley also voted "yes," noting that April "brought it" and "had a presence." Ludacris agreed, even though he felt there were some weaknesses with the performance. He also believed that because of her personal story, she would put in the work to overcome any musical shortcomings.
Austin French is 20-year-old from Tifton, Georgia, who is studying Evangelism Ministry. In tribute to his home state, he performed Ray Charles ' "Georgia on My Mind" and raised the wall with 87 percent of the vote. Ludacris sensed French was "skeptical" about some of the vocal runs, but had the courage to go for them anyway. He voted "yes" for the singer and gave him an "Amen" as well. Brad thought French "brought it" and admired that he didn't let his nerves affect his performance. Kesha thought he nailed the high notes.
Alice J. Lee , 25, has performed on Broadway on the TV shows Smash and As the World Turns . She sang Lady Gaga 's "You and I," and reached 73 percent to advance. Ludacris thought the performance had too much of a "Broadway" feel to it, but believed Lee "stood strong in the face of adversity," therefore earning his vote. Kesha thought Lee was a little pitchy at times, but the contestant eventually won her vote. Paisley didn't vote for Lee because he felt she lacked the "bluesiness" the song required and recommended she perform something more in her wheelhouse next time.
Sonnet Simmons is a singer/songwriter from Los Angeles who has also worked as a waitress and bookkeeper. She sang Chris Isaak 's "Wicked Game" and drew 81 percent of the vote. Kesha thought Simmons did an awesome job on the song. Ludacris, however, thought it was a little pitchy. Brad voted "yes" for Simmons because he felt she had a voice that was unique.
Will Roth is a 24-year-old veterinary technician by day and private investigator by night. He performed "Sweater Weather" by The Neighbourhood and raised the wall with 83 percent of the vote. He won Kesha's heart and vote, not just with his voice, but also for his love of animals. Ludacris was on the fence at first, but voted "yes" at the last minute. Paisley thought the performance was very "confident" and voted "yes."
Adam Jaymes hit the stage for a performance of Jason Mraz ' "I Won't Give Up," earning 87 percent of the vote. Paisley voted for Jaymes because he liked the vulnerability he showed in the first part of the performance. He advised Jaymes never to lose that. Kesha thought Adam had a "Timberlake" profile as well as a good voice. Ludacris thought Adam's vocals needed work, but noted it had the intangible thing that he's looking for. He voted "yes."
To recap: April Lockhart, Austin French, Alice J. Lee, Sonnet Simmons, Will Roth and Adam Jaymes all advanced to the next round after the East Coast broadcast.
Shameia Crawford failed to advance during the live East Coast broadcast after she performed "We Are Young" by fun. because she received just 69 percent in "yes" votes, but viewers on the West Coast had her back, giving her 71 percent and saving her from elimination.
Megan Tibbits was the second close call of the night. Her performance of "All of Me" by John Legend only got 68 percent of the vote during the live show, but the West Coast came through again, saving Megan with a 70 percent score.

Singers Rye Davis , Egypt Dixon , Deedra Ervin and the all-girl trio TRINITII all failed to earn the 70 percent of votes needed to raise the wall and advance.
Rising Star continues next Sunday on ABC.
Follow @ABCNewsRadio
Copyright 2014 ABC News Radio