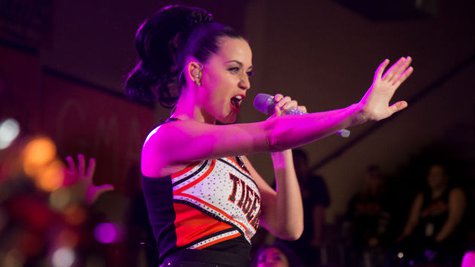 Oh, snap! Miley Cyrus has totally slammed Katy Perry , following the singer's recent joke about not wanting to kiss the "Wrecking Ball" singer too deeply because "God knows where that tongue has been." On Twitter, Miley responded by making a snide comment about Katy's ex-boyfriend, John Mayer .
Miley posted a series of screen caps showing Katy's recent interview on Australian TV where she talked about kissing Miley at one of her concerts. "I just walked up to her to give her like a friendly girly kiss, you know, as girls do, and then she, like, tried to move her head and go deeper and I pulled away," Katy explained. "God knows where that tongue has been."
Miley then captioned the photos , "Girl if ur worried abt where tongues have been good thing ur ex boo is ur EX BOO cause we ALL know where THAT [tongue's] been." That, of course, is a reference to John's reputation as a player who dates a non-stop assortment of famous women.
So far, Katy hasn't responded to Miley's diss.
Copyright 2014 ABC News Radio