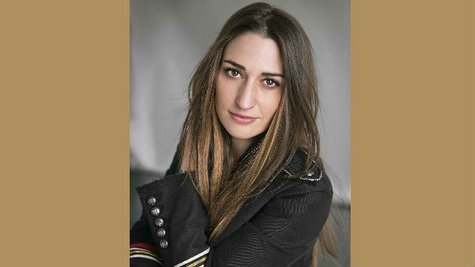 Sara Bareilles knows first-hand how important music education is, and that's why she's teaming with VH1's Save the Music Foundation to give 10 lucky schools around the country the opportunity to win brand-new pianos.
Sara is the ambassador for a new grant program called Keys + Kids . Starting now, all U.S. K-12th grade public schools can apply to be awarded one of 10 packages worth $10,000 each. Each package includes a brand new Yamaha upright piano, a Yamaha portable PA system, and a Shure vocal microphone. Applications will be accepted through VH1SavetheMusic.org through April 30.
"Music changed my life. I was one of the lucky kids who had access to wonderful music programming in my school, and it has profoundly and positively affected me in more ways than I can mention," Sara says in a statement. "A piano symbolizes the centerpiece of all of that for me, and I'm so happy to...bring 10 piano packages into deserving classrooms."
"I believe arts education to be vital to the health and balance of our students and it is my privilege and my honor to lend my voice in support of this mission," she adds.
Sara will help judge the applications as part of a committee; winners will be announced May 30.
Copyright 2014 ABC News Radio