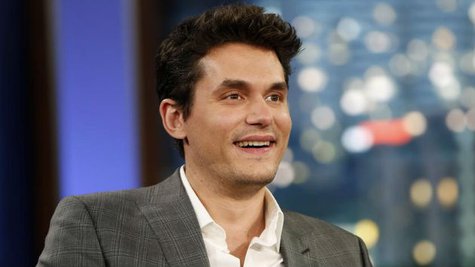 You can now add John Mayer to the list of stars who've been asked to prom by starstruck teens. Rachel Pollock , a senior at Westwood High School in Austin, Texas, has created a musical invitation to the Grammy-winning star and posted it on YouTube .
In her video, Rachel plays guitar and sings, "Hi, my name is Rachel and I'm in love with you/And I have been since I heard 'Slow Dancing in a Burning Room'/You're probably busy on April 26/But they say senior prom isn't something you should miss."
In the chorus, Rachel, who has a pretty good voice, mentions the titles of three different John Mayer hits. "We can find a burning room, slow dance and say what we need to say/We can put our feet up, sit around waiting on the world to change," she sings. "Dear Mr. Mayer, will you go to prom with me?"
In an email to ABC affiliate KVUE-TV , Rachel explains that she got the idea to make the video after her mom told her than an Olympic athlete asked Miley Cyrus out on a date. In fact, it was silver medal winner Gus Kenworthy , and he actually asked Miley to be his Valentine , but it doesn't matter: the concept inspired Rachel to approach John.
"That got me thinking about dates, which got me thinking about prom and how I don't have a date. And I'm not a big fan of dances anyway but everyone is like 'It's senior prom, you have to go!' And then I was listening to [John's hit] 'No Such Thing' and I thought-- JOHN MAYER. And the rest is history."
Coincidentally, "No Such Thing" is about a guy who wants to "run through the halls of" his old high school, and "scream at the top of his lungs." If he accepts Rachel's invite, he'll be able to live out those lyrics in real life. So far, there's been no word from him about the video. His ex-girlfriend, Katy Perry , was asked to at least one military ball by a member of the armed forces.
Copyright 2014 ABC News Radio