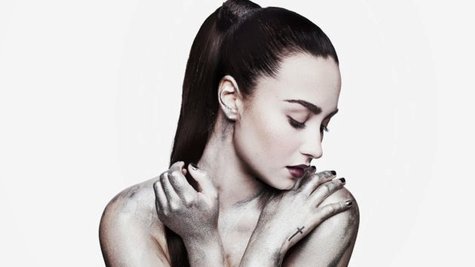 Comedienne Kathy Griffin probably didn't know what she was in for when she made a negative comment about Demi Lovato on Twitter. Since then, she's been flooded with hate from Demi's fans, the Lovatics, and things got so out of hand that Demi was forced to apologize to Kathy for the online abuse.
It all started during a Twitter chat, when Kathy was asked to name the "biggest d**che celebrity you've met." Her reply : "Probably Debbie [sic] Lovato Plus she should calm the f down bout Lady Gaga gettin barfed on." This is a reference to Demi's opinion that Gaga's performance in Austin, Texas -- during which a "vomit artist" threw up colored liquid on her -- encouraged bulimia. Gaga has since denied this.
When the Lovatics got word of Kathy's comment about their queen, the hate tweets came fast and furious, and Kathy began retweeting them. "Sharing a few actual tweets from people who identify as @ddlovato fans," she wrote . "I DO understand these cant possibly represent the views from all her fans."
That being said, she gleefully posted such comments as, "Don't ever speak about Demi or we will kill you," "Please slit your f***ing throat," "I really hope you commit suicide tonight" and "slit your throat you ugly b***h you deserve cancer I hope your whole family burns to the ground."
Demi, of course, was mortified, and tweeted to Kathy, "no one should ever wish those things upon ANYONE. I apologize on others behalf. I do NOT approve of that at all. Sorry 4 that." She then posted a lengthy note to her fans begging them to dial it back.
"I love you guys so much but y'all gotta chill with sending hate towards other people," she wrote, "Regardless of what they say or do. The cruel things some of you are saying can really, REALLY hurt people. It's called cyber-bullying and somethings should NEVER be wished upon EVER. No matter WHAT."
"It makes me so sad to see how mean people can really be after all I've spoken out about anti-bullying. Be an example for other haters. I know my #Lovatics are better than that," she added.
Copyright 2014 ABC News Radio