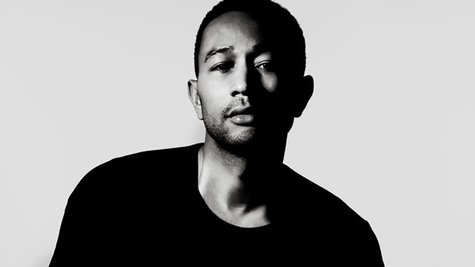 It only took him ten years, but John Legend can now say he has his first #1 hit on the Billboard Hot 100.
After waiting patiently for weeks at #2 behind Pharrell Williams' monster hit "Happy," John's ballad "All of Me" finally tops the chart . John's first appearance on the Billboard chart came May 22, 2004 so this milestone's been almost exactly a decade in the making. It took the song 30 long weeks to reach #1, and that's the third-longest climb in the chart's history. Only "Macarena," by Los Del Rio , and Lonestar 's "Amazed" too longer, at 33 and 31 weeks, respectively.
"All of Me" is only the third #1 hit in the history of the chart to feature only vocals and piano. The others were Adele 's "Someone Like You" and Bruno Mars ' "When I Was Your Man."
Meanwhile , Ariana Grande 's new single "Problem," featuring Iggy Azalea , debuts at #3. It's each acts' highest-charting single to date, and it's the highest-ever debut for a collabo between female solo artists. It's the top-ranking debut of 2014 overall as well.
"Problem" sold more than 435,000 downloads, making Ariana the youngest female artist ever to have a track sell that many copies in its debut week.
Iggy's own hit, "Fancy," has risen to #4 on the Hot 100, which means the Australian rapper's managed to get both of her first two Hot 100 hits into the top five simultaneously. Only two other female artists have ever done this: Ashanti , and back in the sixties, a singer named Dee Dee Sharp.
Copyright 2014 ABC News Radio