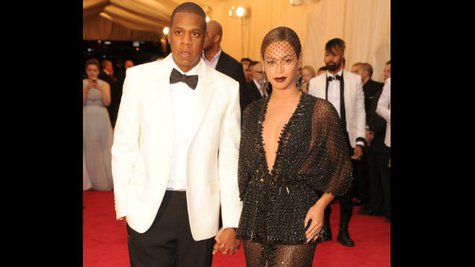 New footage has surfaced online of Beyonce 's sister Solange attacking Jay Z inside an elevator at the Standard Hotel in New York City, following a Met Gala after-party last week.

TMZ has o btained ad ditional surveillance video of the Bey, Jay and Solange entering an elevator, at which point Solange begins physically attacking Jay Z. While there's no audio to go with the video, it appears she's screaming at the rapper before she strikes him several times, as Beyonce looks on.

The extended clip shows their bodyguard attempting to restrain Solange, who continues to kick and punch at Jay Z for two minutes. At one point, Solange even smacks Jay with her purse, causing the contents to spill all over the floor of the elevator.

Just before the group exits the elevator, Solange throws her purse once again at Jay's direction.

While it's unclear what caused the attack, a representative for the Standard has issued a statement regarding the leaked video footage.
"We are shocked and disappointed that there was a clear breach of our security system and the confidentiality that we count on providing our guests," a rep says. "We are investigating with the utmost urgency the circumstances surrounding the situation and, as is our customary practice, will discipline and prosecute the individuals involved to our fullest capacity."
Follow @ABCNewsRadio Copyright 2014 ABC News Radio
Unfortunately your browser does not support IFrames. Jay Z PHYSICALLY ATTACKED by Beyonce's Sister Solange - Watch More Celebrity Videos or Subscribe