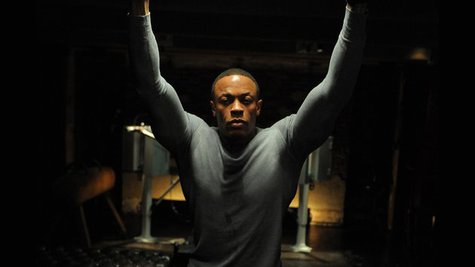 Earlier this month, there were initial reports that Apple was looking to acquire Beats Electronics and Beats Music, founded in 2008 by Dr. Dre and Jimmy Iovine . Now it's official. Apple has announced that the companies are being acquired for a total of $3 billion. The deal is expected to close by the end of September.
The deal is the most expensive acquisition in Apple's 38-year history and includes the subscription streaming music service Beats Music, and Beats Electronics, maker of Beats headphones, speakers and audio software.
"We have known these guys forever," Tim Cook , Apple CEO, said in a statement. "We've dated , we've gone steady and now we are getting married. This relationship started a decade ago, so we know there is an incredible cultural fit. These two guys have a very rare set of skills. It's like finding a particular grain of sand on the beach. It's that rare."
The deal will make Dr. Dre even wealthier. According to Forbes , Dre's net worth will increase to nearly $800 million, making him hip-hop's wealthiest mogul, topping current champ Diddy by $100 million.
Follow @ABCNewsRadio Copyright 2014 ABC News Radio