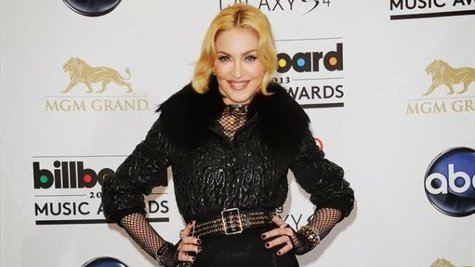 Today's music charts may belong to younger artists, but when it comes to successful tours, it's the veteran acts that rule. Billboard Boxscore has compiled a list of the top 25 music stars whose tours have raked in the most money since 1990, and the tally is dominated by artists over the age of 40, and many of whom are older than 50.
Madonna is fourth on the list, having grossed 1.14 billion dollars from 1990 to 2014. In that span, she's put on 382 concerts, with nearly 9.7 million fans in attendance.
Bon Jovi , Elton John and Celine Dion also rank in the top 10.
Topping the list, not surprisingly, are The Rolling Stones , who have grossed a whopping $1.57 billion from 1990 to 2014.
Here is Billboard Boxscore 's full list of the Top Live Artists from 1990-2014, along with the amount their tours grossed, including, in some cases, co-headlining tours:
1. The Rolling Stones: $1,565,792,382
2. U2: $1,514,979,793
3. Bruce Springsteen: $1,196,116,507
4. Madonna: $1,140,230,941
5. Bon Jovi: $1,030,082,884
6. Elton John: $786,791,043
7. Dave Matthews Band: $776,969,736
8. Celine Dion: $737,573,927
9. Kenny Chesney: $752,706,599
10. The Eagles: $702,110,908
11. The Police/Sting: $556,114,962
12. Roger Waters: $547,305,412
13. Paul McCartney: $505,534,809
14. Billy Joel: $499,978,726
15. Rod Stewart: $497,033,399
16. Neil Diamond: $465,448,371
17. Metallica: $432,816,245
18. Aerosmith: $417,573,638
19. George Strait: $405,034,063
20. Jimmy Buffett: $402,756,057
21. Coldplay: $378,359,252
22. Toby Keith: $361,256,245
23. Cher: $351,625,611
24. Fleetwood Mac/Stevie Nicks: $349,906,931
25. AC/DC: $337,879,092
Follow @ABCNewsRadio Copyright 2014 ABC News Radio