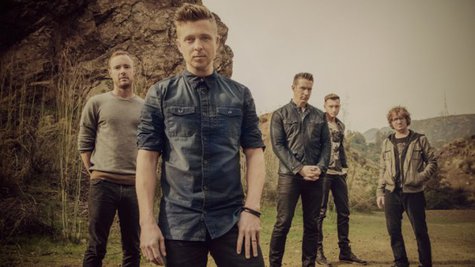 Riding high on the global success of their smash song "Counting Stars," OneRepublic kicks off a major summer tour tonight in their hometown of Denver, Colorado, and they're bringing along The Script and American Authors as opening acts. OneRepublic frontman Ryan Tedder says he guarantees a great night out, and promises new treats for fans who've seen the band before.
"It's gonna be a feel-good tour. I mean, that's the best way to put it," Ryan tells ABC News Radio. "There's not a better time. The summer, outdoors, amphitheaters. People are gonna leave the concert buzzing."
Plus, Ryan says, fans can expect to hear some new music. "We're introducing some new songs [to the set list]," he says. "'Love Runs Out,' our new single...probably even another new single that we're working on right now, as well as new production. You know, I want people to come, and if they pay fifty bucks, I want them to get a hundred-dollar show."
Meanwhile, American Authors, who broke through recently with their hit "Best Day of My Life," are just thrilled to be included on a bill with Ryan and The Script. "We're huge fans of both of those bands," lead singer Zac Barnett tells ABC News Radio. "Ryan Tedder is one of our dream writers. If we [were able to] get in the studio with someone and do a song together, Ryan Tedder is definitely up there."
In fact, Zac jokes that he and the rest of the group will be stalking Ryan, begging him to write a hit song for them. "I think we're gonna be, like, slipping notes underneath Ryan Tedder's green room door every day," he laughs. "Like, 'Dear Ryan, we are in the next room with our guitars and full studio setup ready to write. Come knock on our door any time.' We'll do the same thing with The Script."
American Authors' #1 priority, though, is to warm up the crowd for OneRepublic and The Script during their brief opening set. How will they hold the audience's attention during their brief opening set? "Well, we all go no shirts, so, completely topless," says Zac. "No, I'm just kidding! Shirts only , no pants! Fireworks the whole time, explosions...We might not even be playing music -- who knows!"

If you'd like to witness the pantsless spectacle, check out OneRepublic.com for all the tour dates.
Follow @ABCNewsRadio Copyright 2014 ABC News Radio