Profiles
Staff and Shows
Bringing you a blend of information and entertainment every morning. Start your day with a smile! Read More...
Craig's Favorite Things:
Passtime: Anything outdoors, paddling, hiking, crosscountry skiing. Movies: I would rather read the book, it's always better! Songs: John Denver Rocks! Food: Never Miss a Free Meal. Quote: If I'm not Crazy am I Sane?
Justin's Favorite Things:
Passtime: Pogs, jogging (or yogging- not sure how you pronounce it), Beanie Babies, Furbies, D&D, or pogo balling in my neighborhood…basically, if it's cool right now, I am doing it. Movies: Anchorman- that's how it is around here- just like it is at Channel 4 News in San Diego! Songs: Music died when DJ Jazzy Jeff divorced the Fresh Prince- to this day I can't listen to anything more recent than Kriss Kross. But if it comes on, it makes me JUMP, JUMP! Food: Baconnaise- it's the food fix-all- you can put it on anything. Quote: "Money can't buy happiness…it IS happiness." –Jack Donaghy
Listen to Craig and Justin every weekday morning for Music and Fun!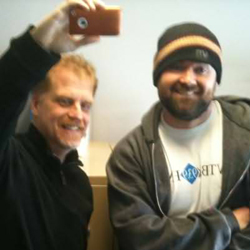 Hi. I am so glad we hang out everyday! Anytime anything goes on in your life or the area, please let me know. I will show up for anything and be more than happy to overstay my welcome. HA HA.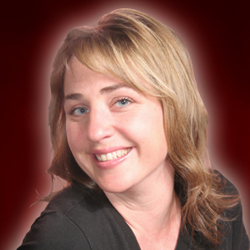 Mr. Smooth in the afternoon. David will keep you up to date on the latest celebrity and music news. Plus play the top hits!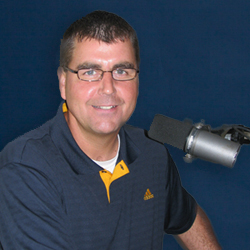 This guy is your typical wild DJ! Otis always wanted to work in radio and when he was released from the hospital, we thought we would give him a chance. Of course we can't let him work during the day, because nobody wants to be around him! He is nuts!!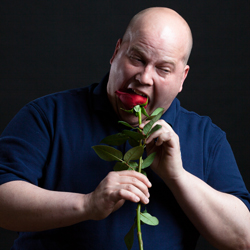 Updating us on the latest TV news. Andi is a television junkie who watches all the shows. She also joins Craig and Justin on the Early Morning Show sometimes to update them on T.V. and life!